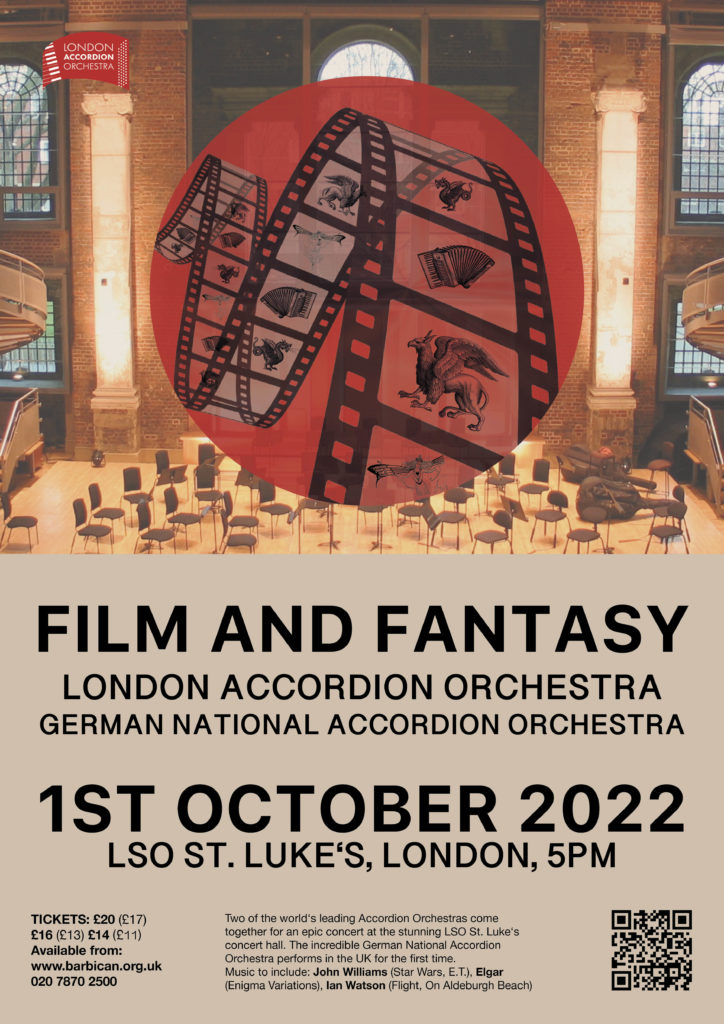 LAO and the German National Accordion Orchestra co-headline LSO St. Luke's in London on 1st October
LSO St. Luke's
Saturday – 1st October – 5pm
161 Old St, London EC1V 9NG
We are thrilled to present a joint concert with the incredible German National Accordion Orchestra. LAO conductor Ian Watson is the first British conductor to be given the honour of taking charge of the German National Orchestra for a season, and has invited them to play in London for the first time. The orchestra is comprised of the best players in Germany and together they have wowed audiences all over the world for many years.
The venue, LSO St. Luke's, is one of the best in London and is the home of the London Symphony Orchestra. The acoustics are spectacular and we couldn't think of a better place to host such an amazing concert.
The repertoire includes classic film scores, such as Star Wars and E.T. (John Williams), the sublime Enigma Variations (Edward Elgar) and the new fantasy piece The Legend of King Arthur (Ian Watson).